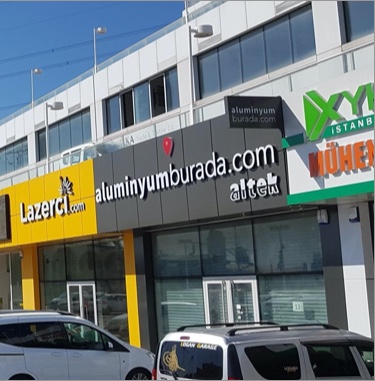 Contact Us
Please feel free to get in touch with us regarding any inquiries, or suggestions. You can you use the form below, email us or call our call center.
Aluminyumburada.com
Aluminium Retail Store
Bedrettin Dalan Blv No : 23 / 13, 34490
İkitelli Osb/Başakşehir/İstanbul, Turkey
Aluminium Retail Store
We welcome you to visit our retail store in İkitelli / Başakşehir. At this location we provide our customers with standard aluminium profiles such as aluminium flat bar, rods and tubes.
Upon request, our team is able to cut the aluminium to the sizes you require. With our aluminium cutting machines, we are able to make up to 1000 individual cuts in one hour. Therefore, we can cut to size the products you need immediately in the location within 15-20 minutes. All of our products are delivered with their unique certificates.
The certificates of all our products are delivered with the products.
The main advantage of this location is that our customers can pick up the most urgent pieces for your production themselves. If requested, we can also ship them to your door.
Sign up for our email newsletter