Aluminium Tooling Plate
Aluminium Tooling Plate
Aludur Plus: cut to size, precision milled cast aluminium tooling plates.


Filters

Filters
in the features you choose 108 there is product
Pre-Cut Stock
Browse our pre cut aluminium stock. Same day cargo on orders before 12:00.
Buy Stock Aluminium Online

Browse our ready cut and full sized aluminium stock to find the sizes you are looking for.
Certified Aluminium

Each product's certificate will automatically be sent to you email address.
International Shipping

Our delivery time is 1 to 2 weeks depending on the location.
Payment in Instalments

Credit card payment in instalments in possible.
Aludur Plus Examples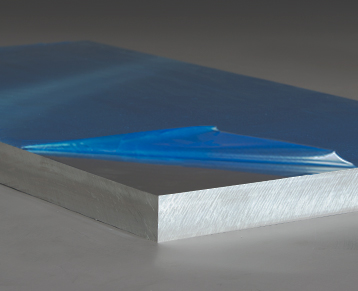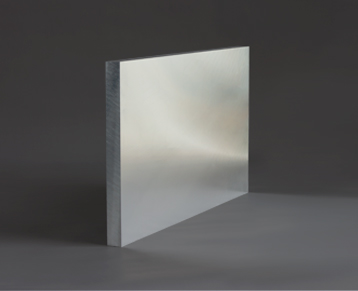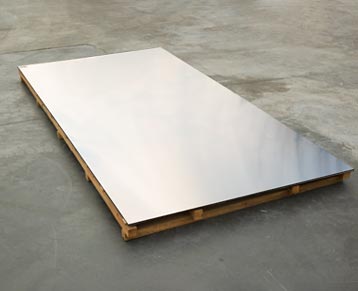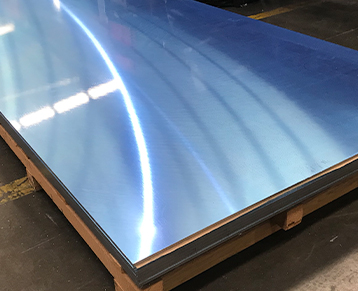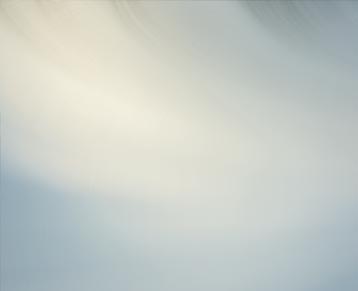 Aluminium Tooling Plate / ALUDUR PLUS
Under the brand name of Aludur Plus Altek Metal produces alloy 5083 , precision milled cast aluminium tooling plates. These plates have a high surface quality of max. 0.3 Ra Brightness , narrow flatness tolerances and in 1 meter, a +/- 0.1 thickness tolerance . Our aluminium tooling plates are particularly preferred in the production of fixture plates and 3D printing beds as Aludur Plus is characterized by its excellent structural stability and high surface quality. In production, we take away the inner tension of the material through a heating process. Consequently a light milling, or hole drilling process can be made without disturbing the surface flatness.
Flatness Tolerances
Aludur Plus is especially preferred in sectors where the flatness tolerances are important to the user. Our product offers the following flatness tolerances:
5 -12 mm Thickness ≤0,40 mm flatness tolerance
> 12 mm Thickness ≤0,13 mm flatness tolerance
Each of our aluminium plates' surface flatness is monitored individually by our engineering team.
Aluminium Tooling Plate Sizes
We are able to produce Aludur Plus precision milled tooling plates at the following sizes:
Min. 5 mm / Max. 300 mm in thickness
Max. 2020 mm in width
Max. 4020 mm in length
Aluminium Tooling Plate Cutting Tolerances
Between 5 mm and 100 mm: +/- 0.2 mm tolerance
Between 101 mm and 180 mm: +/- 0.5 mm tolerance
Between 181 mm and above +/- 0.5 mm tolerance
Mechanical Properties
Tensile Strenght Rm: 230-290MPa 0,2% Yield Strength: 110 - 130 Mpa Elongation A5%: 10 - 14 Hardness Brinell: 69 - 73
Physical Properties
Density: 2.66 g/cm3 Thermal Conductiviy: 110 - 130 W/m*K Module of Elastisity: 70.000N/mm2 Coefficient of Thermal Expansion: 24,2 10-6 / K
Aluminium Tooling Plate Prices
Our full size tooling plates are priced on their theoretical weight (kg.) However, ready cut individual pieces are priced on the quantity of purchase. Please visit our precision milled aluminiu m prices page for more detail.
Areas of Use
Fixture Plates
Machinery Industry
Automotive Industry
Packaging Machines and Molds
Plastic Part Production
Printing Machines
Aerospace Machining Plates
CNC Router Plates
Electric and Electronic Industry
Medical Material Molds
3D Printing Plate
Deliveries outside of Turkey
For deliveries outside of Turkey, the delivery time will depend on the location. It is best to factor in roughly two weeks delivery time. This duration can increase if ordering from a distant location. For speedier deliveries the cost of shipping can be calculated on an individual basis. Please let our team know if you are in need of fast shipping.
If you have any another request, please email us at [email protected] or call us at +902123066060.
View Prices
Aluminyumburada
Aluminyumburada.com is Altek Metal's online aluminium sale platform, set up to better serve your needs in the digital age. Our goal is to increase the efficiency of your aluminium purchasing process and make it as effortless as possible.
Altek Metal is a 30+ year old aluminium supplier with contacts all over the global aluminium supply chain. We supply products to over twenty countries, mainly in Europe and have become an international reference point for the Turkish and European markets in particular.
We are currently the only company in Turkey who is able to locally produce cut to size, precision milled, cast aluminium tooling plates. We distribute these products through our brands Aludur, Aludur Plus and Aludur CNC. With our four separate service centers in Turkey, we are able to supply many industrial sectors with aluminium rolled plates, shates, profiles, tubes and rods. We specialize in aluminium six side sawn cast plates, custom sizing, precision milling, water jet cutting, round bar & flat bar cutting, circular cutting, cut to length aluminium coils, PVC coating, and door to door delivery. Since july 2018 we have added a double column CNC machining station to our cutting capability and are able to produce cut to shape products.
Sign up for our email newsletter